These tools have evolved as a result of different funding arrangements established by different governments. As such, different models have differing strengths and weaknesses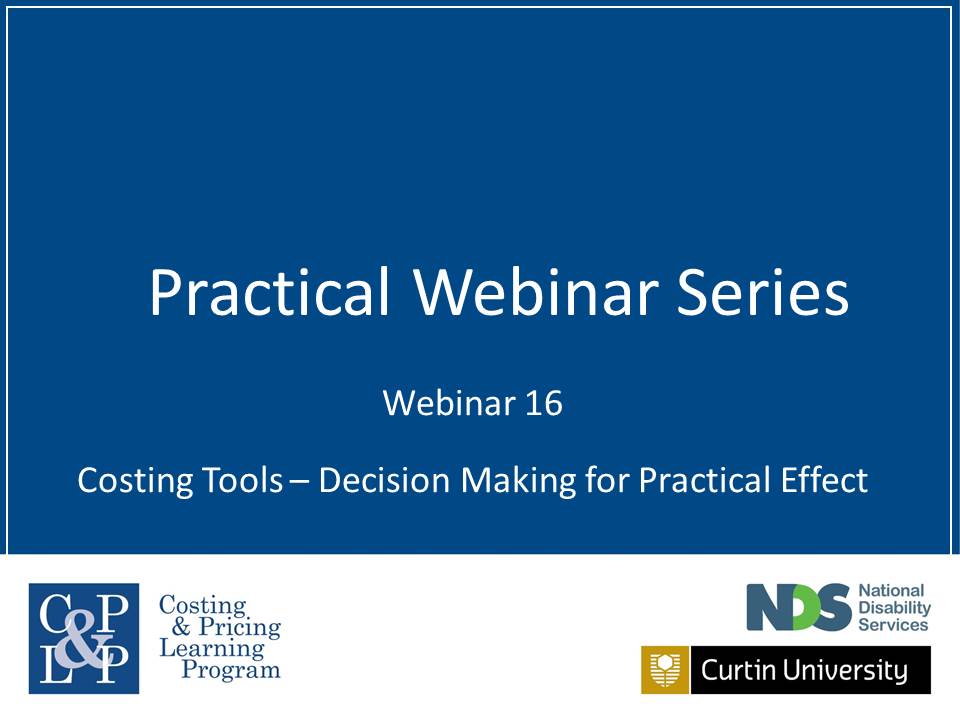 and will likely serve differing organisations more or less effectively depending on the capacity of the organisation's staff, the complexity and size of the organisation itself and the
original intent of the each tool developer. Importantly, one size does not fit all and, therefore, this webinar focuses on establishing some decision making criteria for assessing which
tool is right for your organisation. It includes a brief overview of each tool available on the Costing and Pricing Learning Program website. However, it does not suggest that others
may not be more appropriate for your organisation.
Learning Objectives:
People viewing this webinar will be able to:
Apply a set of criteria in order to assess the appropriateness of a particular costing and pricing tool to your organisation's needs.
Who should view this webinar:
CFOs, finance personnel and IT personnel involved in the costing and pricing process.
Duration: 30 minutes
View webinar in the resource section