This webinar focuses upon methods commonly used to analyse the mix of services—that is, what types of services you provide—and the volume of services—that is, how many of each type of service.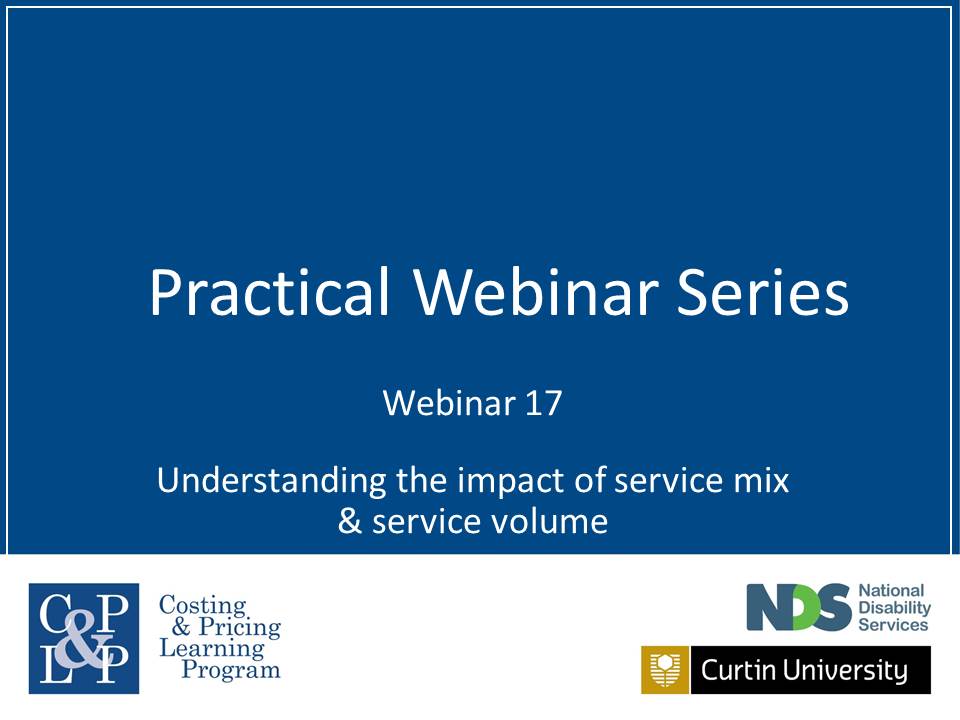 Clearly, from a financial point of view, there is a service type and mix that will deliver a superior financial result to the organisation. While financial results are not the only focus for many disability services
organisations, the examination of these ideas will certainly assist organisations to better understand their financial model.
Learning Objectives:
People viewing this webinar will be able to:
Analyse their organisation's service mix
Analyse their organisation's service volume
Model service mix and volume in order to understand the organisation's financial operations better
Who should view this webinar:
CFOs and financial staff involved in costing and pricing
CFOs, finance staff and operational staff involved in budgeting, service provision decision making and financial modelling.
Duration: 30 minutes
View webinar in the resource section