This webinar will examine case study 7.2 in depth, stepping through the model answer and presenting discussion in relation to the costing decisions and practice relating to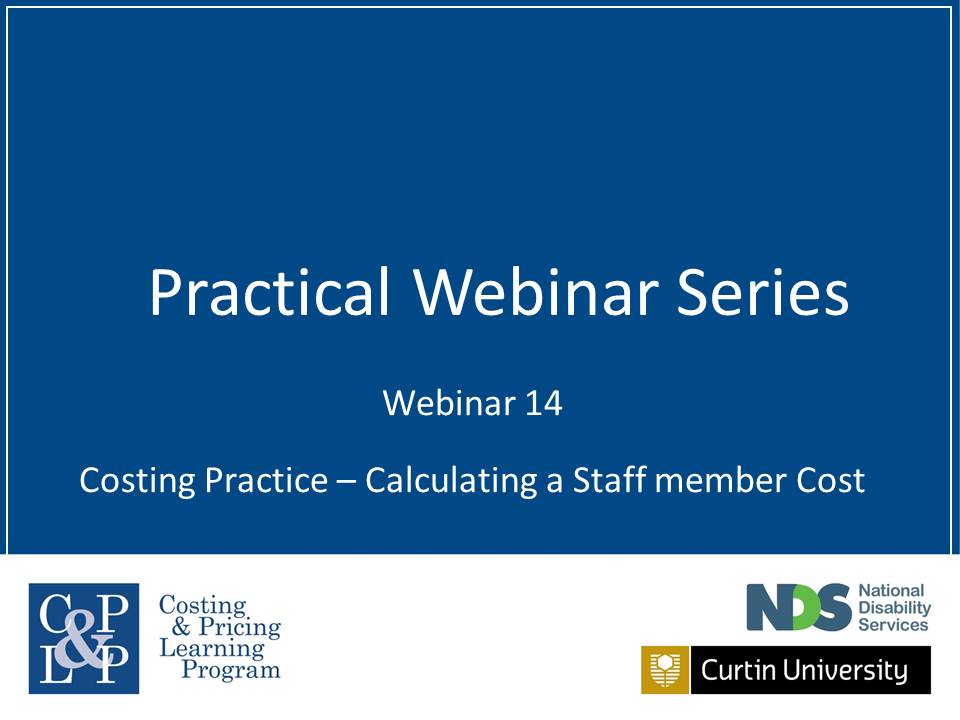 costing a single service delivery staff member into a Unit of Measurement.
Learning Objectives:
People viewing this webinar will be able to:
Recognise the costing components required in order to establish the cost of a service staff member hour.
Calculate the cost of the human resources component of a Unit of Measurement.
Who should attend this webinar:
Accounting and finance staff involved in the costing and pricing of services
Payroll staff who might provide information for costing and pricing or who might calculate such costs
Duration: 30 minutes
View webinar in the resource section